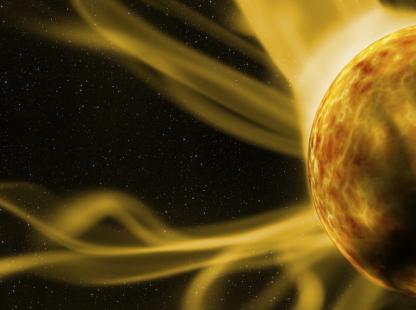 News
From our CNBM Center Blog
January, 2020
Please join us in welcoming Xinxin Zhao (Cindy), our new Research Associate& CNBM center lab manager. Cindy graduated from McMaster University in Canada with a PhD degree in Materials Engineering. Prior to accepting this position, she served as Research Fellow in Singapore and Canada. Cindy brings experience and a proven track record of success in the photovoltaics area, which will be invaluable in meeting the departmental goals and objectives.
November, 2018
Our center director Ken Chin, a scientist, author and inventor, received a Thomas Alva Edison Patent Award last night from the Research & Development Council of New Jersey for his work on a promising new method for advancing sustainable energy production: next-generation solar cells. Please check the link for more information, https://news.njit.edu/physicist-ken-chin-wins-edison-patent-award-next-generation-solar-cell
Friday, 1/19/18
NJIT President Bloom and CEO Peng Shou of Kaisheng Group, CNBM (China National Building Materials)
signed the agreement to jointly estabish the Smart Technology School on January 19, 2018.  The faculty, staff, and students of the
CNBM New Energy Materials Research Center attended the cermony.
Monday, 10/9/17
Dr. Alan E. Delahoy, Research Professor and General Manager of the CNBM New Energy Materials Research Center at NJIT,
visited members of the Department of Physics and the Department of Engineering (Electrical Engineering Division) at the University of Cambridge, UK, on Friday, October 6.
 A collaboration on amorphous zinc tin oxide was agreed upon.
Monday, 10/2/17
Dr. Alan E. Delahoy, Research Professor and General Manager of the CNBN New Energy Materials Research Center at NJIT, will give two talks in the UK the week of October 2. 
The first talk is entitled "A New Cathode for Metal Oxide Deposition and its Application to Thin-Film Photovoltaics."  It will be given at CREST (The Center for Renewable Energy Systems Technology) at the University of Loughborough on Tuesday, October 3.  
Dr. Delahoy's second talk "Hollow Cathode Sputtering for Transparent Conducting Oxides and Window Layers" will be given at the meeting Advances in Photovoltaics to be held at the Institute of Physics, London on October 4.
In June of this year Dr. Delahoy presented a paper "A New TCO/buffer Front Stack for CdTe Solar Cells and its Implementation" at the 44th IEEE Photovoltaic Specialists Conference, Washington, D.C., and in April
a paper "Cadmium Tin Oxide and Zinc Magnesium Oxide Prepared by Hollow Cathode Sputtering for CdTe Photovoltaics" at the 2017 Spring MRS Meeting, Phoenix, AZ.
Monday, 9/25
Professor Ken K Chin, Director of the CNBM New Energy Materials Research Center of NJIT
will present two papers at the 33rd EUPVSEC (European Photovoltaic Solar Energy Conference) in Amsterdam, the Netherlands.
The titles of the papers are:
A GROWTH MODEL TO PREDICT THE COMPOSITION OF CADMIUM TELLURIDE FILMS
PHYSICAL MODEL OF DEFECT FORMATION IN NON-STOICHIOMETRIC CADMIUM TELLURIDE
Wednesday, 9/13
Dr. Jingong Pan, General Secretary of the Science and Technology Commission, Triumph Group, China, and CEO of Chengdu Applied Optoelectronic Materials Corporation,
visited the CNBM New Energy Materials Research Center of NJIT.  The Delegation of the Anhui Province, China, headed by the Director of Human Resources, Anhui, China, joined Dr. Pan in the visit.

The VIP visitors from China and the CNBM Center Director Professor Ken K Chin, General Manager
Dr. Alan Delahoy, and Center staff and students had fruitful discussions on the Center's R&D on CdTe thin film solar energy.
The guests and the hosts also explored the opportunities of further collaboration between NJIT and China.